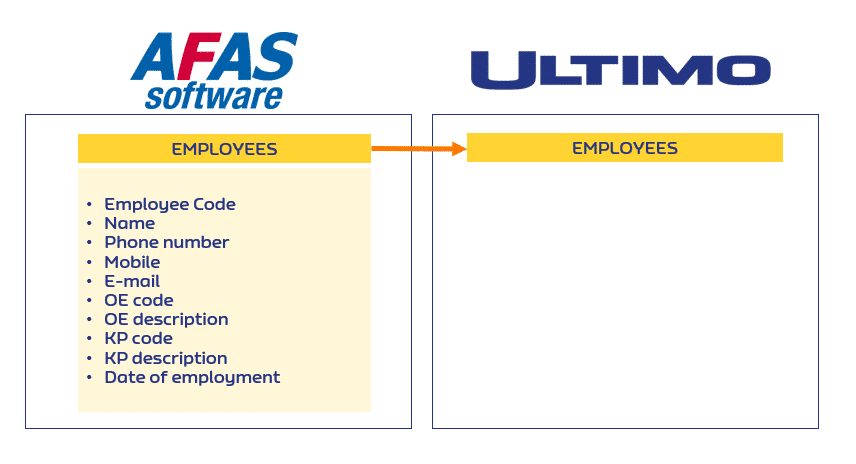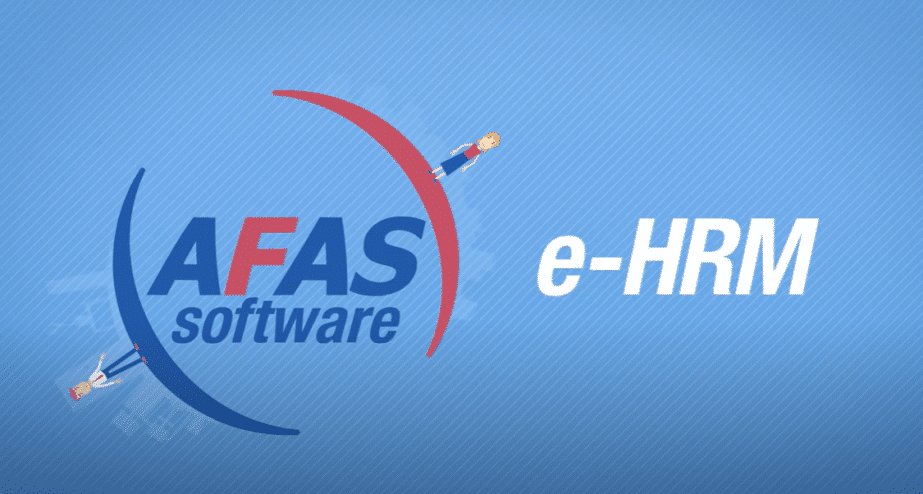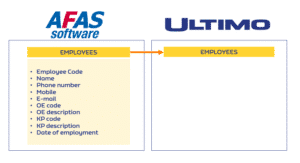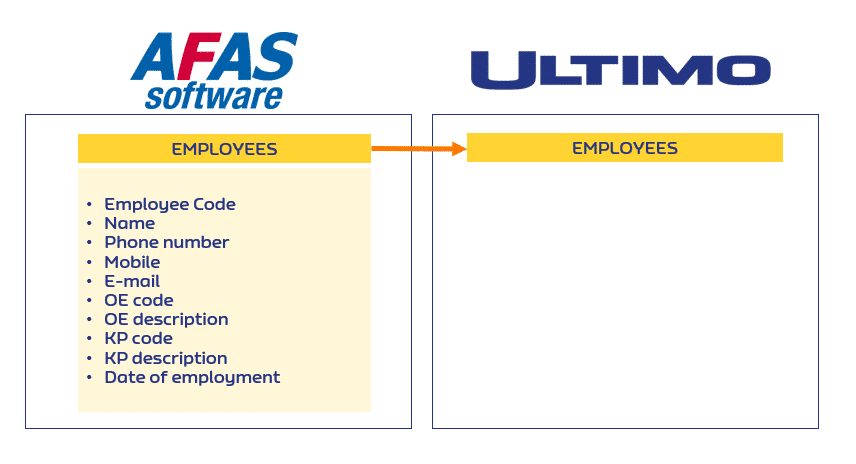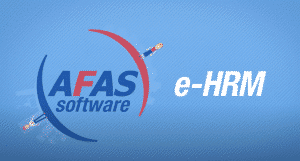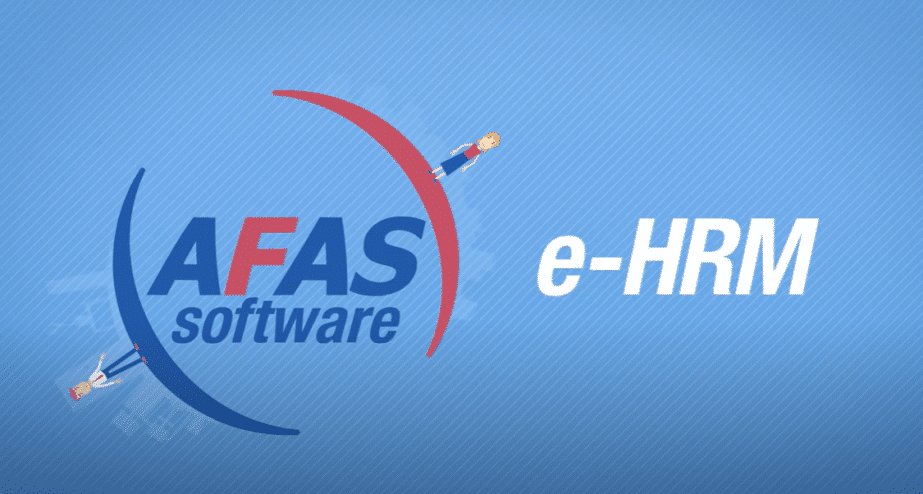 AFAS HRM software helps you get a grip on your HR processes. Automate time-consuming administration, better involve your team and use our smart dashboards for more grip and insight. The result? You have time again for what is really important.
Employee Self-service: every user manages and changes his own data quickly, safely and easily.
Manager Self Service: Simplifies your HR processes. By assigning tasks to the right people via AFAS HRM, you can better focus on strategic HRM activities.
Easy to connect
Added value AFAS – Ultimo interface
The interface periodically transfers employee data from AFAS to Ultimo. A link to the AFAS web service works via the AFAS GetConnector.
This ensures that your Ultimo workforce is always up-to-date and reduces the number of administrative actions and human errors.
About AFAS
AFAS Software develops software products that help companies perform better. You want to focus on what your company does best. Administrative processes are probably not what you want to spend your precious time on. They are often tedious, so why not let our software help you? We automate as much of these processes and ensure efficient operations by streamlining the information flow. All departments in your organization use the same software: Marketing, Sales, HR, Finance, and other colleagues all share the same data. This drastically reduces mistakes and time wasted on inputting data and transferring it between different applications.
Contact us for more details