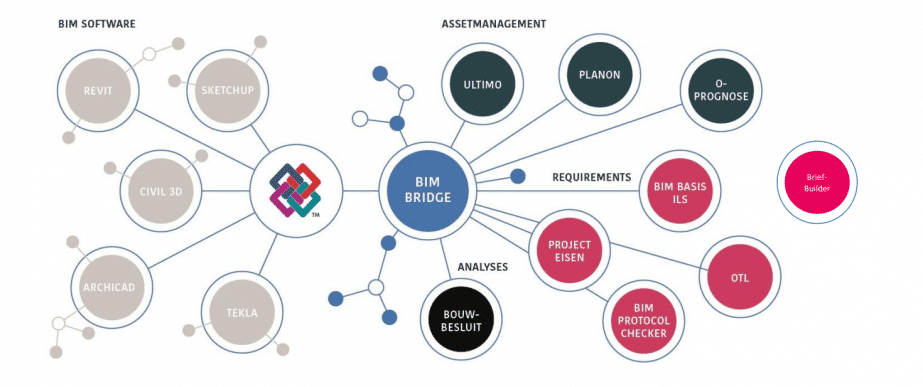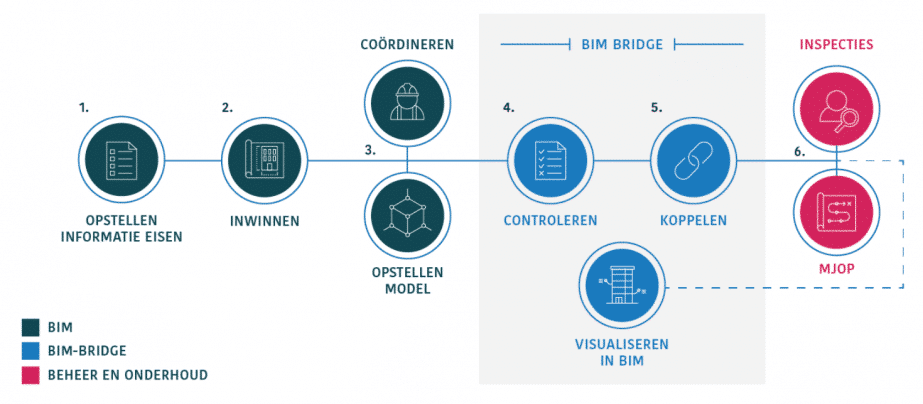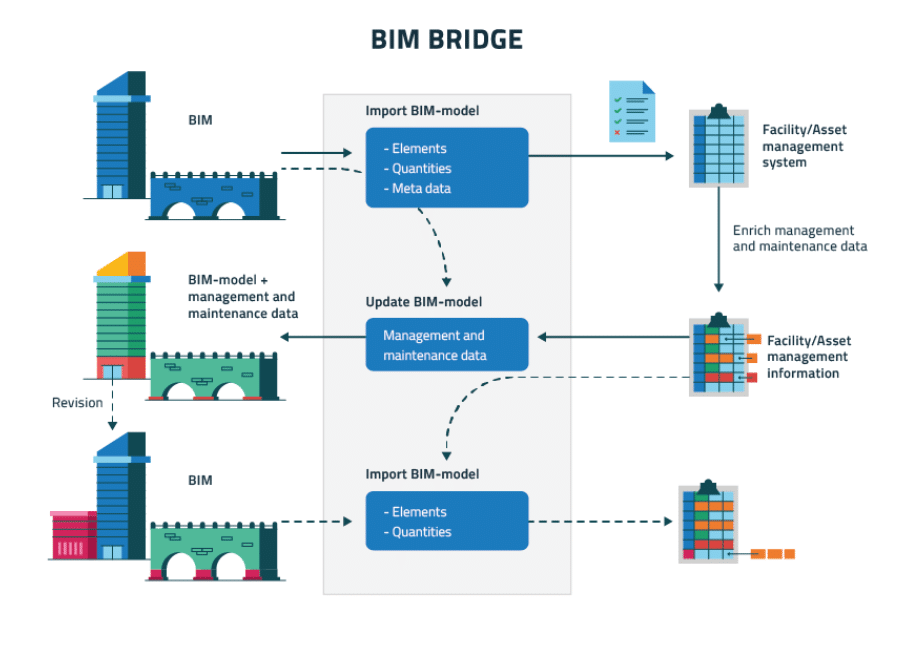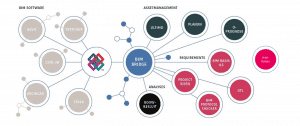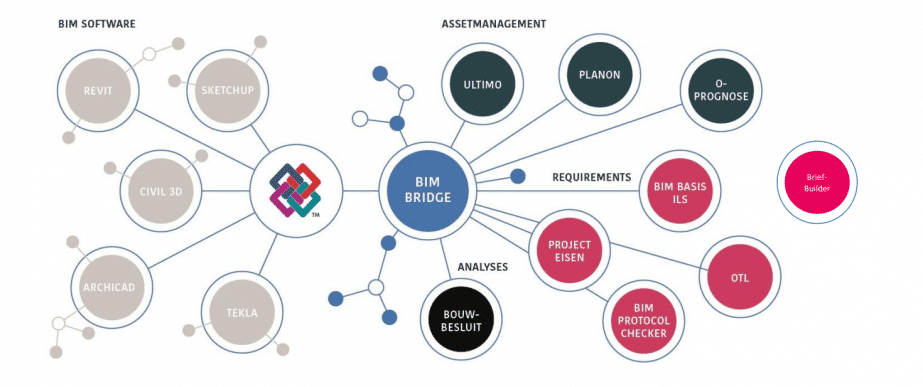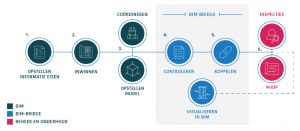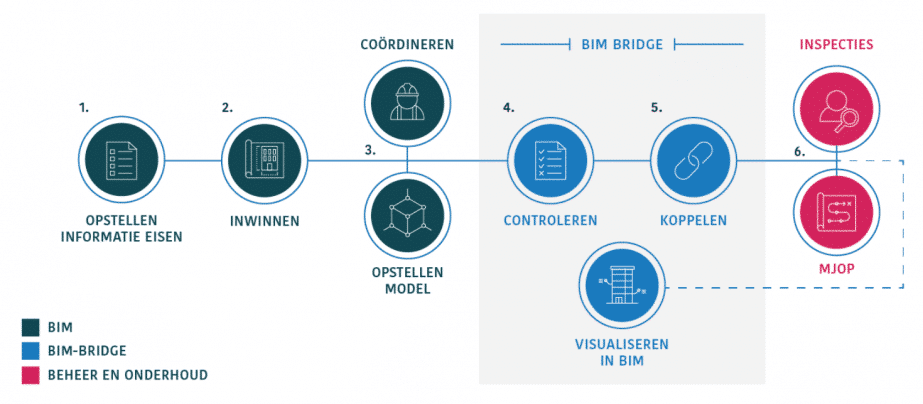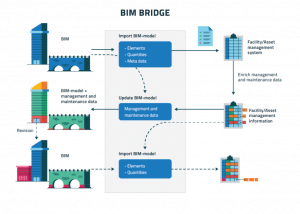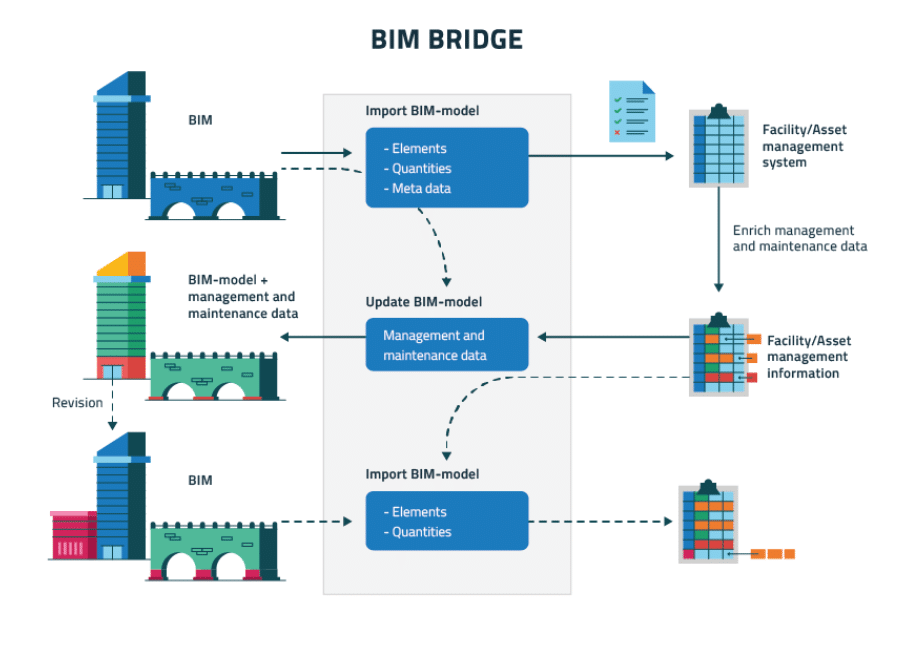 A BIM model can be a good starting point for filling Ultimo EAM. Data quality plays a major role in Ultimo EAM, and BIM-Bridge can play a crucial role. To guarantee the quality in Ultimo and the BIM models, BIM-Bridge contains a control module. The BIM models are automatically checked for imperfections and guarantee correct and complete input in Ultimo.
This new way of working not only saves time but also ensures that Ultimo can be gradually filled with information as early as in the design phase. This means that an asset manager gradually gains insight into his data in Ultimo during the design and construction phase.
Benefits of the connection Ultimo – BIM Bridge:
Active integral working between construction and maintenance; the asset manager is actively involved in the design and build process;
Asset management can start on the day of delivery. All data from BIM is available directly in your asset management application;
Standardization in Ultimo. All objects are added in the same way;
Time-saving for the asset manager
In addition to the link, BIM-Connected offers support for the realization and successful application of an integrated BIM working method.
About BIM Connected
We love to help people through creative, smart, and value-adding IT solutions. We want smart IT ecosystems in which data is entered once and used multiple times. After which it is displayed in the correct way in other systems, in the right place within and outside the organization. Combining the right person with data at the right place can ensure a focus on the creative and smart use of data to achieve business goals. We want that for everyone! Whether it is called information management, BIM or SE, a combination, or something else, does not matter to us. We see that Linked Data and Knowledge Graphs can really allow you to take control of your data; therefore, we have become proficient in this.
Contact us for more details