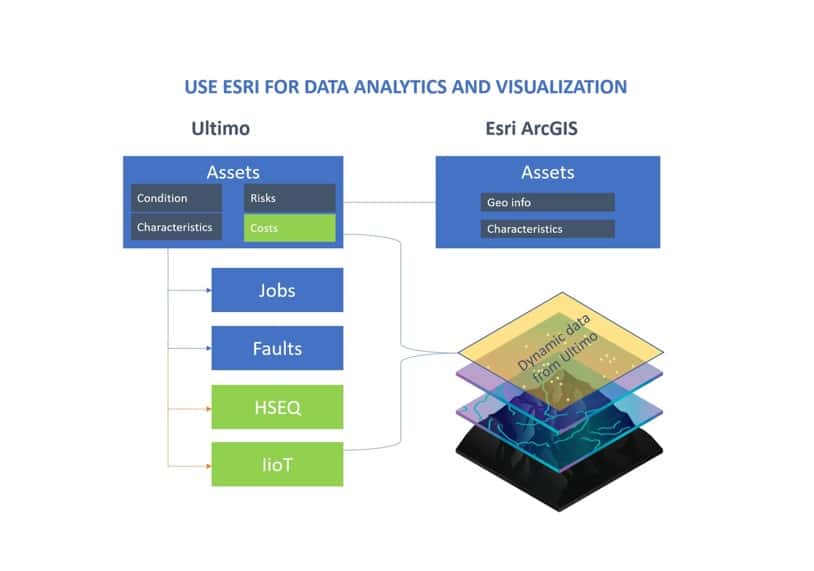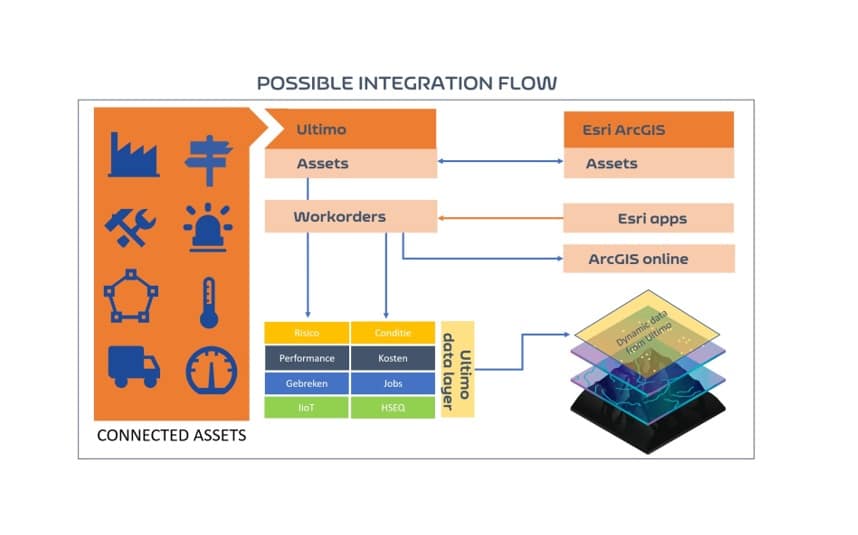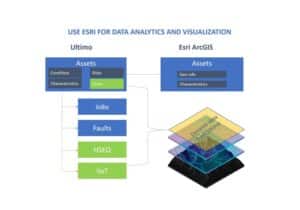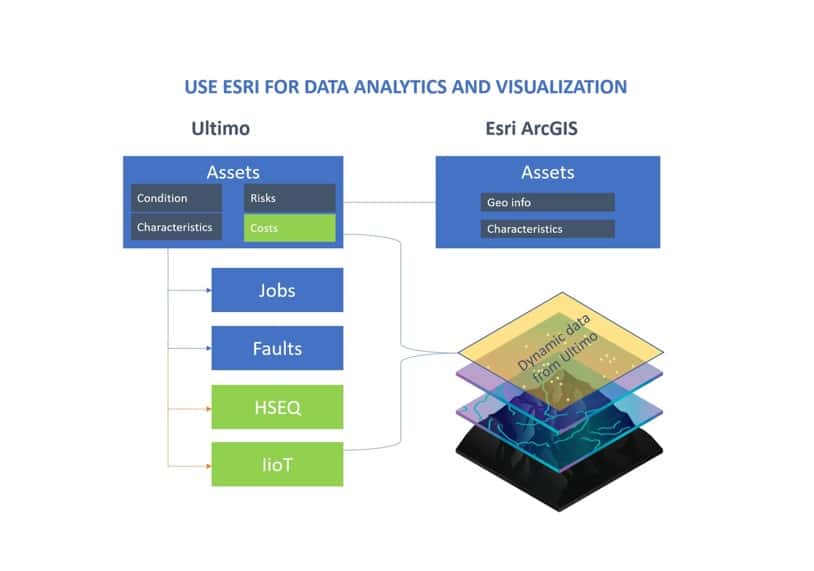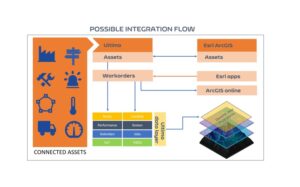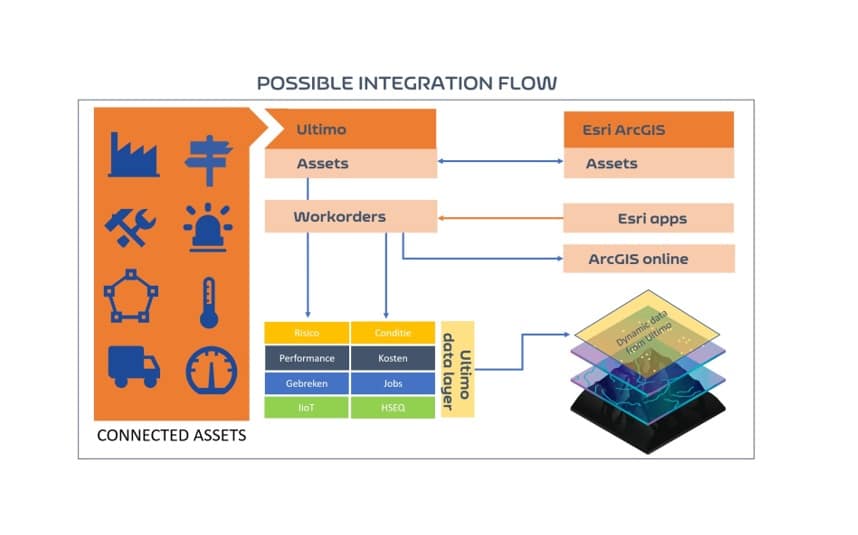 The map as a shell for Ultimo
If you are responsible for maintaining large areas and linear assets, then maps and geo data are becoming increasingly important. You want to be able to use the standard work processes within your EAM system and all the analysis and location possibilities within your GIS.
Best of breed: Use the best of both your EAM and GIS application and connect them smartly. Let employees use the standard possibilities that are available, but make sure that the data can be easily shared for follow-up actions.
New Insights: Looking at the Ultimo data in a different way and assigning the location dimension to it, creates new insights and connections that you could not see before.
Map as starting point: In some processes, you may simply want to consult information from the map or enter a report. Here, GIS is the ideal starting point for your employee and the interface ensures that data is shared or that the correct follow-up takes place.
Esri ArcGIS and its apps are more than GIS. It is a dashboard that brings Ultimo data even more to life and helps create new insights. Ultimately, this helps your organization to determine the right maintenance. This is a perfect form of data-driven maintenance.
About Esri
Esri is a global market leader in technology for geographical information systems: GIS. Over 350,000 organizations work with Esri's innovative technology every day.In a GIS, locations are used as connecting elements and as such the visualisation often is a map.
This geographical information provides insight into Big Data. Real-time analyses give organisations insight into patterns and correlations from various data sources. This allows organisations to make data-driven decisions. Esri's GIS is the ArcGIS platform. Esri was founded in 1969 in Redlands, California (USA) and now has local offices in more than 85 countries.
Contact us for more details