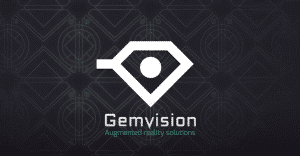 Ultimo and Gemvision improve remote support together: In-depth knowledge and experience in EAM combined with field communication software solutions. By using the solutions of Gemvision, executing a work order from Ultimo has never been so easy.
Gemvision brings you your own, future-ready, private communication platform. It includes tools to address issues caused by the increasing shortage of qualified talent, the ongoing requirement to improve quality standards, and to make advances in remote support and remote working solutions.
Your web-based Gemvision platform allows you to set up video calls and view visual, on-screen explanations through the use of nifty augmented reality tools such as live drawing or screen sharing, enabling you to show the person in the field exactly what you mean.
Gemvision tools enable you to improve issues such as:
Lengthy staff onboarding times;
Inefficient field communication;
Poor remote resolution rates;
First-time fix rates;
Information available in the field;
Service and maintenance standards.
About Gemvision
Gemvision is an innovative software company that differentiates itself by offering a cloud-based, off the shelve Communication Platform as a Service (CPAAS). The platform's communication features are enhanced with augmented reality technology that allow the user to deliver next-level remote support. Next to that, the backoffice management solutions and the powerful integration possibilities allow a company to really build upon this platform and optimize communication in the field. Gemvision supports all mobile and desktop devices and uses smart glasses to make hands-on workers hands-free. This platform is ready to tailor itself to every use case in the business.
Contact us for more details