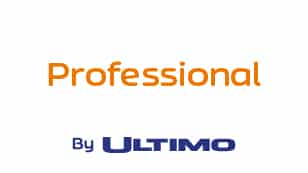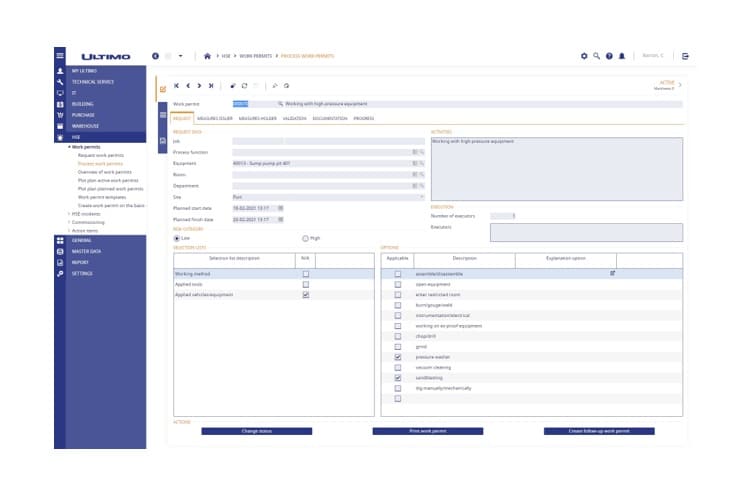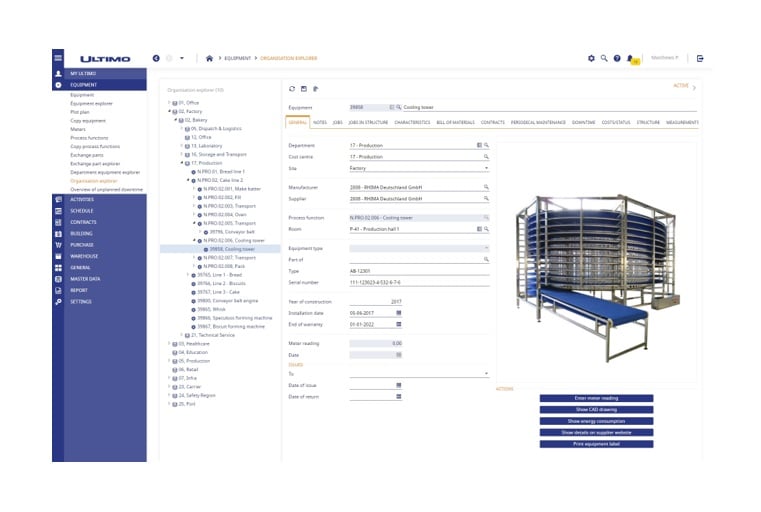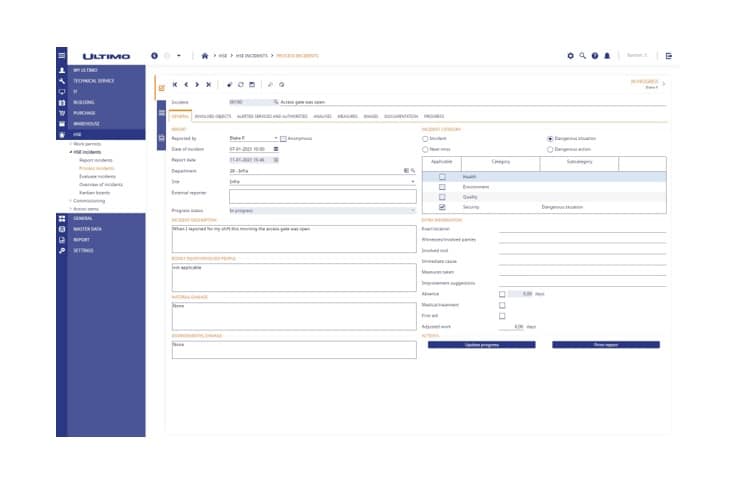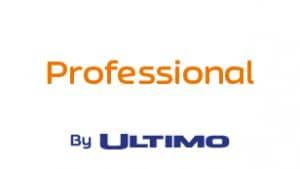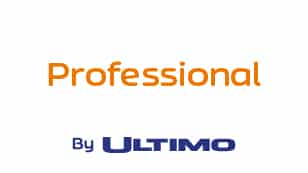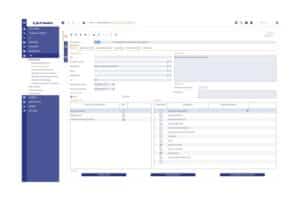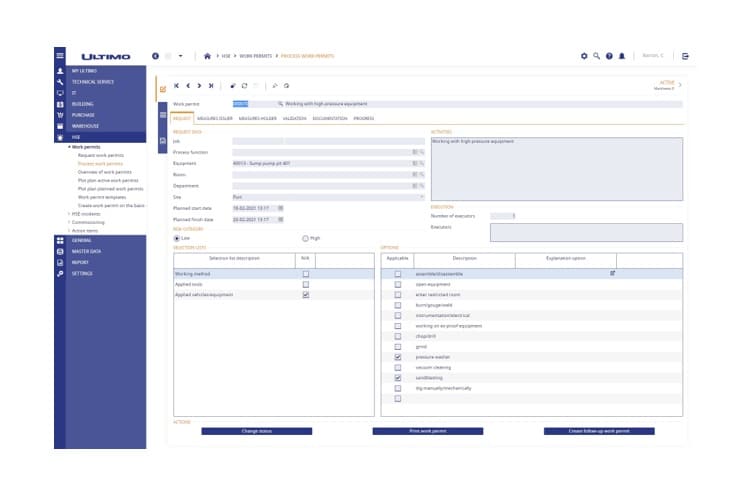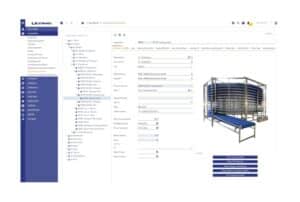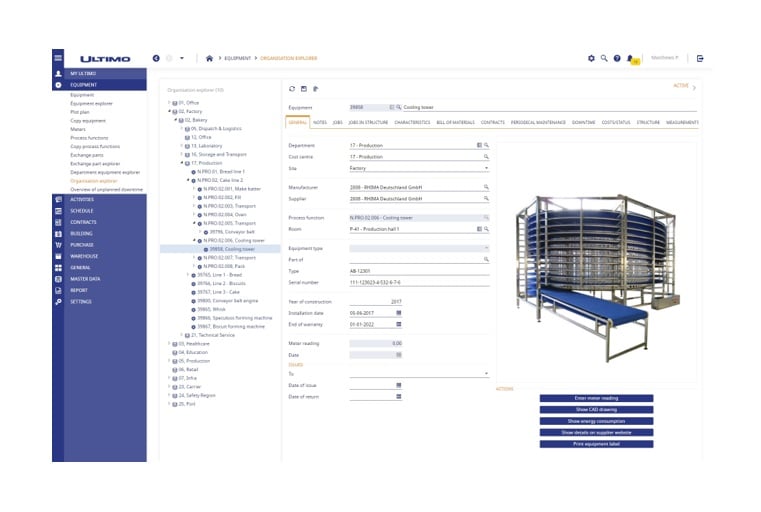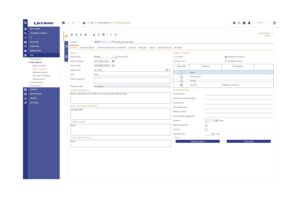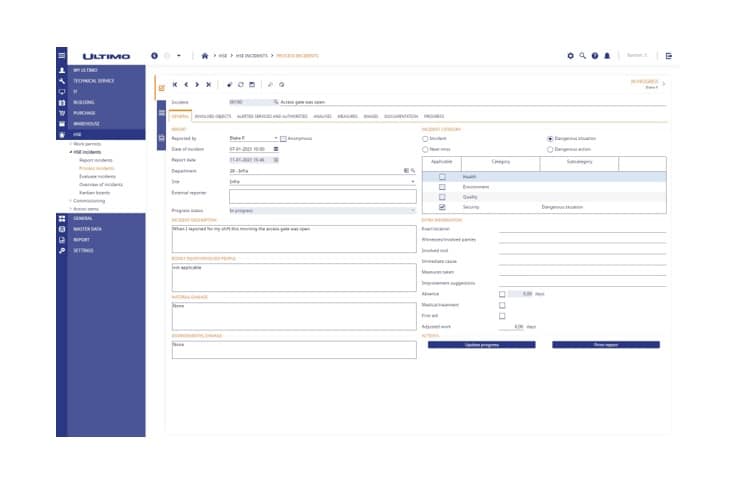 For medium-sized organisations that want to benefit from a complete out-of-the-box solution, we offer the user-friendly EAM Ultimo Professional.
Ultimo Professional includes an extensive asset register, a rich work order management module, and extensive graphical planning, like an asset planner, a job planner and Kanban boards. Ultimo Professional also includes smart images, stock management & purchasing, energy management, contract & vendor management, an extensive set of practical reports as well as end-user reporting.
Ultimo Professional also offers the option to add integrated Power BI dashboards and modules like Work permits, Incident Management and Management of Change. Other options are IT-service management and standardised integrations with other business applications.
Optimise the productivity of your teams and maximise asset availability. By using the additional options, you guarantee health and safety and create synergy between Maintenance, Operations, IT, and Finance.
The ROI of Ultimo Professional is unmatched because of the competitive pricing, the short implementation and self-service application management. And if you are ready for the next step, you can seamlessly grow to our Premium or Enterprise editions.
About Ultimo
Ultimo offers Enterprise Asset Management software with an unmatched ROI. Gain a better grip over your assets, realize higher uptime, control costs, and create a safe and healthy working environment. See vital signs, take vital action.
Contact us for more details